Home
› Barcode Maker Software - Standard Edition
Barcode Maker Software - Standard Edition
Software Category: Barcode Software
Availability: In Stock
Buy Just in: $59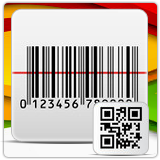 Barcode software empowers you to create customized barcode labels, tags and stickers for your company products. Barcode program allows you to copy and paste generated barcodes in different types of Windows applications like MS Word, MS Excel and MS Paint.

Key Features:
Creates bulk list of barcode labels using random, sequential and constant value series designing techniques.

Ability to print multiple barcode labels and stickers simultaneously with advanced barcode printing setting.
Facilitates you to save created industrial barcodes in various kinds of file formats like JPEG, TIFF, Bitmap, PNG, WMF, EMF, EXIF, GIF and other file extensions.
Software allows you to design high resolution barcode labels with bar height and density options.
Creates printable and scanable barcode labels using latest linear and 2D barcode font standards.
Generates linear and 2D barcode stickers, coupons of different shapes and size according to your business needs.