USS-93
USS-93 Code 93 is continuous, variable length and alphanumeric linear barcode symbology. It is designed to complement and improvement over Code 39 barcode. USS-93 barcode is also known as Code 93, Code 9/3, ANSI/AIM Code 93, ANSI/AIM Code 93, USS Code 93, USD-3, and Code 93 Extended. USS-93 barcode symbology is primarily used in postal services and supports character set includes Numbers: 0-9, Uppercase Letters: A-Z, Space Character and Special Characters (- $ % + /.)
USS-93 is one of the most popular linear barcode symbology that designed in 1982 by Intermec. USS-93 is high density barcode symbology and provides data security enhancement to Code 39. USS-93 is primarily used in Canadian postal office to encode supplementary delivery information. Every symbol includes two check characters.
Price :
$00.00
(Absolutely Free with our barcode software)
Availability : In stock! Order now!
Category : Barcode Font
Rating value :
2.0
/ 5 stars
ReviewCount : 25 customer reviews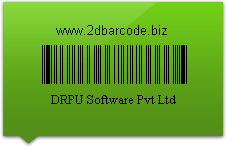 Structure of USS-93 barcode:
USS- 93 Barcode for supports:
Numbers (0, 1, 2, 3, 4, 5, 6, 7, 8, 9)

Uppercase letters (A to Z)

Special character (Dash), (Point), $ (Dollar), / (Slash), + (Plus), % (Percentage), Space character

USS Code 93 can represents the full ASCII character set using combinations of 2 characters.

Code 93 offers higher information density for alphanumeric data than other linear barcode symbology.
Data that can be encoded by Code 93 is:
The Standard Mode (Default implementation) can encode uppercase letters (A through Z), digits (0 through 9) and special characters like the *, -, $, %, (Space), , /, and +.

The Full ASCII Mode or Extended Version can encode all 128 ASCII characters.
The * (asterisk) is not true encodable character, but it is used as start and stop 'symbol' for USS- Code 93 barcode. USS 93 barcode is generally used in Canada post office the help to encode the supplementary delivering information.